Recently, I had the opportunity to podcast with Shirin Neshat, acclaimed visual artist, and Jonathan Burnham, one of the leading New York-based book publishers. The idea was to talk about culture in the (almost) post-pandemic West: identity politics, cancel culture, how the pandemic is impacting artists and writers, what our culture is telling us about ourselves at this fraught moment. Edited excerpts from our conversation follow.  —  Alan Stoga
Question: Soaring rhetoric during the pandemic was all about our "shared humanity" and "we're all in this together," but the reality was more like the soundtrack to frantic national and individual efforts to save our own skins. What do you think that says about the state of our culture?
Burnham: The pandemic actually shone a very strong light on divisions that were there already, some of which we were very aware of, others of which we, perhaps, were choosing to overlook. And its effect was to expose them in a very powerful and raw way. Indeed I think we saw what you're alluding to, this schism breaking out at every possible level, exemplified most closely to home for us living on the East Coast of America by the idea of the essential worker and the non-essential worker and that division, and then of course the outbreak of racial unrest, the killing of George Floyd, and what ensued from that. And we saw an extraordinary splintering, which then played out through the political cycle as well. We're left in a sense examining the pieces still and trying to understand where to go from here in our different tribes.
Neshat: As I approach coming out of this dark tunnel that I often find myself in as an Iranian artist living in exile with a difficult past, I then make work a fiction that somehow helps other people to identify with my pain or my journey. I feel the art or the fiction becomes this meditation or this relationship between me and my audience by sharing where I went and my journey. Coping with the crisis, therefore, they can look at their own way of approaching it, at least on the emotional level.
It's very hard for me to generalize about culture at large or different artists. This has been the way that I have been able to be an artist, to face my own anxieties, fears, angst, and hopes, and really fall very deep in that dark tunnel. But I find that my imagination actually is my savior, and finding hope in creating work that resonates with me but possibly could also inspire and provoke other people.
Question: One characteristic of our time seems to be a more explicit search for individual and, perhaps, collective identity. This manifests in political and social movements, as well as in an increasing tendency for Americans, at least, to adopt "hyphenated" identities. What drives this?
Neshat: I'm quite a hybrid of an artist. I've lived longer in the United States than I've lived in my own country, and yet I'm quite Iranian and I'm also very American. And so my work, like myself, navigates between two completely different identities, but also identities that are often in conflict. My work is very personal, but it's also deeply political. I'm not interested in making work that is autobiographical, but very often my work deals with history. The question of bringing forth historical references that really goes back to Iran, but then I find that actually some of these ideas, some of the issues that have happened there are taking place in this country.
My work [involves] themes and ideas and emotions that really resonated with people on a fundamental, existential, even political level: the ideas of displacement, alienation, political tyranny, injustice, and mysticism, and poetry in light of very dark historical events. So there's all kinds of issues that on the surface seem to be all about this Iranian identity, but somehow people here in America identified with it.
Burnham: It is a hyphenated America. And it's a hyphenated world, actually, as well. It operates beyond America and it ebbs back and forth a great deal. But America, as at so many times in history, seems to be stepping forward more vigorously in pursuit of arguing about the question of identity. I am discovering that there is a very, very vigorous and serious audience that's thinking about this idea of new identities forming themselves across race, across gender, across nations.
Writers are coming forward, stepping forward, as well as artists like Shirin, to explore these questions, sometimes through facts, through reporting and thinking it through analytically, and nonfiction, but I think often most creatively and importantly through fiction. We're beginning to see the fruits of this new alignment of identity right now in some of the fiction that we're seeing published and being eagerly read. But I think in the next two to three years we'll see an enormous flowering of this. Because I think it's in many ways a deeply positive new force in our culture. It can also be perceived as a kind of reassertion of confidence and faith in a future where people can have the right to choose identities that are difficult and complex.
Question: One of the markers of our time is a kind of book banning and burning, more generally, of cancel culture for a range of reasons. Do you see this process as a good one of speaking truth to power, or a bad one of giving in to the mob?
Burnham: Canceling books is a difficult thing to do. It can be talked about; it can be suggested; but, it's hard to stop people publishing a book if they want to. In a sense there is no longer such a thing as censorship. An author could publish it privately; they could make it available online; they could find a small press somewhere that could publish it. The larger point, though, is that the movement towards interrogating the classics, the canon, and asking if they are the most representative stories that we should be reading, seems to me to be a healthy one. And if that canon opens up to books that weren't read before and need to be read now and that will move into that central place in educational format, then again, we have to welcome that. It's all about more rather than less.
Neshat: I'm an example of an artist that has been a victim to the Iranian government's decision that my work is problematic and therefore banned… I think really good art, good pieces of culture, great books, music, theater, can speak to diverse communities, and that's really precious. Because we artists don't have an agenda. There is no rhetoric. We have nothing to say except raise a lot of questions.
LISTEN TO THE FULL CONVERSATION HERE
---
ABOUT OUR GUESTS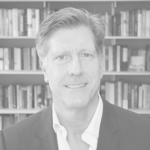 Jonathan Burnham is President and Publisher of the Harper Division at HarperCollins, overseeing imprints which include Harper, Harper Paperbacks, Harper Perennial, Harper Business, Harper Design, Harper Wave, Broadside Books, and Ecco. He joined the company in 2005 as Senior Vice President and Publisher of Harper. Jonathan has over 30 years' experience in publishing in both the US and UK. Prior to coming to the US, Jonathan was Publishing Director of the Chatto & Windus imprint at Random House in London.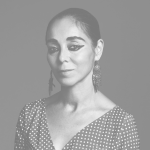 Shirin Neshat is an Iranian-born artist and filmmaker living in New York. Neshat works with the mediums of photography, video and film.
Neshat has held numerous solo exhibitions at galleries and museums worldwide, including the Museo Correr in Venice, Italy; the Hirshhorn Museum and Sculpture Garden, Washington D.C.; the Serpentine Gallery, London. A major retrospective of her work, "Shirin Neshat: I Will Greet The Sun Again," was recently held at The Broad Museum, Los Angeles followed by The Modern Art Museum of Fort Worth.
Neshat has been the recipient of the Golden Lion Award – the First International Prize at the 48th Venice Biennial (1999), The Davos World Economic Forum's Crystal Award (2014), and the Praemium Imperiale (2017).
Neshat has directed three feature-length films, Women Without Men (2009), which received the Silver Lion Award for Best Director at the 66th Venice International Film Festival, Looking For Oum Kulthum (2017) and Land of Dreams (2021). In 2017, Neshat also directed her first opera, AIDA at the Salzburg Music Festival, in Austria.
Shirin Neshat is represented by Gladstone Gallery, New York and Brussels and Goodman Gallery, London, Johannesburg, and Cape Town.