If art is a window on the soul of a nation, what does ours look like? Who do we, defined loosely as the West, think we are in the sense of identity? What's our mood?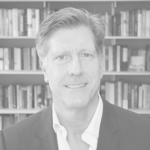 Jonathan Burnham is President and Publisher of the Harper Division at HarperCollins, overseeing imprints which include Harper, Harper Paperbacks, Harper Perennial, Harper Business, Harper Design, Harper Wave, Broadside Books, and Ecco. He joined the company in 2005 as Senior Vice President and Publisher of Harper. Jonathan has over 30 years' experience in publishing in both the US and UK. Prior to coming to the US, Jonathan was Publishing Director of the Chatto & Windus imprint at Random House in London.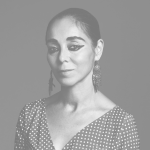 Shirin Neshat is an Iranian-born artist and filmmaker living in New York. Neshat works with the mediums of photography, video and film.
Neshat has held numerous solo exhibitions at galleries and museums worldwide, including the Museo Correr in Venice, Italy; the Hirshhorn Museum and Sculpture Garden, Washington D.C.; the Serpentine Gallery, London. A major retrospective of her work, "Shirin Neshat: I Will Greet The Sun Again," was recently held at The Broad Museum, Los Angeles followed by The Modern Art Museum of Fort Worth.
Neshat has been the recipient of the Golden Lion Award – the First International Prize at the 48th Venice Biennial (1999), The Davos World Economic Forum's Crystal Award (2014), and the Praemium Imperiale (2017).
Neshat has directed three feature-length films, Women Without Men (2009), which received the Silver Lion Award for Best Director at the 66th Venice International Film Festival, Looking For Oum Kulthum (2017) and Land of Dreams (2021). In 2017, Neshat also directed her first opera, AIDA at the Salzburg Music Festival, in Austria.
Shirin Neshat is represented by Gladstone Gallery, New York and Brussels and Goodman Gallery, London, Johannesburg, and Cape Town.
---
"The best lack all conviction, while the worst
Are full of passionate intensity."
 —William Butler Yeats
We live in a time of profound change. For anyone who doubted how fundamentally our world is changing, the global pandemic was a catastrophic proof point. Even as we in the West become more conscious of inequalities that have been part of our societal fabric for a long time, we're becoming less sure of our identities. Even as technology breaks down borders and barriers, many of us are retreating to our tribes, becoming ever more local and isolated rather than global and engaged.
If art is a window on the soul of a nation, what does ours look like? Who do we, defined loosely as the West, think we are in the sense of identity? What's our mood?
Of course, these are questions without answers or, at least, unique answers. In this episode of New Thinking for a New World, Shirin Neshat, an acclaimed Iranian visual artist who has lived and worked in the United States for decades and Jonathan Burnham, president and publisher of the Harper Division at HarperCollins, discuss our evolving zeitgeist.
Let us know what you think and comment below.
Click on the button to listen to the episode or find us on a podcast platform of your choice, (Apple podcast, Spotify, Acast, Stitcher, YouTube, etc).