Do you care about the future of the oceans? Are you worried that pollution, acidification and warming of the seas could transform the planet as much as—maybe more than what's happening to the rainforests? Watch the conversation recorded on November 16 with oceanographers Sylvia Earle from the United States and Asha de Vos from Sri Lanka.
Date: Tuesday, November 16, 2021
Time: 11:00 AM EST / 17:00 CET (Click here for other time zones)
Seventy percent of the earth is covered by water. If we want a livable planet, we need livable oceans. But the oceans and the life they support are being affected by rising water temperatures, acidification, retreating arctic sea ice, sea-level rise, flooding, coastal erosion…the list goes on. Can we save the oceans? If failure is not an option—and it should not be—who needs to do what?
Sylvia Earle and Asha de Vos have answers. They are both world-class oceanographers, whose research and advocacy has changed how we think about oceans and about how the degradation of the oceans that threatens life on earth can be reversed.
The panel will be moderated by Alan Stoga, chairman of the Tällberg Foundation.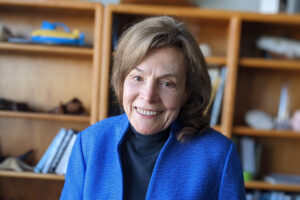 Sylvia A. Earle is a pioneering ocean scientist, explorer, author, influential speaker and conservation leader known as a global "ambassador for the ocean," Time Magazine's First Hero for the Planet, a Library of Congress Living Legend, National Geographic Society Explorer in Residence, Founder of Mission Blue, Founder of Deep Ocean Exploration and Research, Founder of Deep Hope, Founding Ocean Elder, Council Chair for the Harte Research Institute and former Chief Scientist of NOAA.
Sylvia is a recipient of the Tällberg-SNF-Eliasson Global Leadership Prize.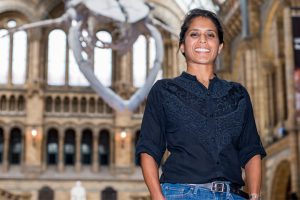 Dr. Asha de Vos is the Founder and Executive Director of Oceanswell in Sri Lanka.
As a marine biologist, ocean educator and pioneer of blue whale research within the Northern Indian Ocean, Asha de Vos' life work is to change the current marine conservation model, protect the unique population of blue whales and inspire the next generation of diverse ocean heroes from all corners of the globe.
Asha is one of this year's finalists for the Tällberg-SNF-Eliasson Global Leadership Prize.