---
Most of us thought the war in the Balkans would be the last conflict in Europe; the last time that armies would invade, civilians dies and borders changed by force. We were wrong. A revanchist Russia, led by President Putin, is trying to redraw borders, roll back history, and change Europe's security reality. This is not a new Cold War, but a very hot one.
What do you think?
You are invited to join a Tällberg Foundation conversation about the conflict in Ukraine and its implications—likely to be the first of many discussions that we will host. This conversation will start with Jan Eliasson, former Deputy Secretary-General of the United Nations, Pierre Lellouche, former French parliamentarian and minister, and Dalia Bankauskaitė, a defense and security expert at Vilnius University, moderated by Alan Stoga.  We hope to add other voices, as well as yours.
Join us on Friday, March 4 at 10:00 ET /16:00 CET. (See here for other timezones)
---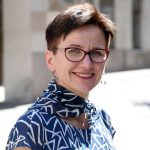 Dalia Bankauskaitė is a Partnership Associated Professor at Vilnius University and a Nonresident Fellow at the Center for European Policy Analysis (CEPA) in Washington, D.C. Also, Dalia cooperates with the Swedish Defense University (SEDU) in the Baltic Sea Safety and Security program. Her research is focused on the concept of comprehensive defense, namely, the approach that examines the whole of society and building social resilience by mobilizing and motivating society. She has extensive professional experience in strategic communication in Lithuania, Ukraine, Georgia and the Baltic Sea region. Ms. Bankauskaitė holds a Master's degree from the London School of Economics (LSE), UK and EMBA from the Baltic Management Institute (BMI) in Lithuania.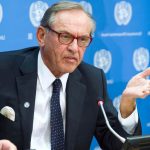 Jan Eliasson is a Swedish and international diplomat. He most recently served as the Deputy Secretary-General of the United Nations from 
1 July 2012 to 31 December 2016. He was elected President of the United Nations General Assembly, for its sixtieth session 2005-2006. Eliasson has also served as Swedish State Secretary for Foreign Affairs from 1994 to 2000 and as Swedish Minister for Foreign Affairs in 2006. Previously, he was a UN mediator in the Iran/Iraq conflict, in the Nagorno-Karabakh conflict and in Darfur, Sudan, and active for the UN in countries such as Somalia, Mozambique and the Balkans. He has a profound interest in water issues, in particular for the developing world, and was the first chairman of Water Aid, Sweden. The Swedish Government has appointed ambassador Jan Eliasson the new Chairman of the SIPRI Governing Board.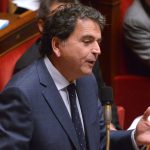 Pierre Lellouche, after a long career in the French Parliament (five consecutive terms, 1993-2017) and several appointments in the executive branch, is currently Associate Partner of the Agora Strategy Group, a consulting company with offices in Munich, Berlin, Brussels and Paris, and President of the NGO 'Les Chantiers de la Liberté". Pierre Lellouche was educated at the University of Paris-Nanterre, Sciences Po and Harvard Law School (LLM, 1974, SJD 1978, Doctoral thesis on the internationalization of the nuclear fuel cycle). A specialist of foreign affairs, he was a co-founder of the French institute for international relations (IFRI) and became diplomatic adviser to Jacques Chirac (1989-1997). He was elected President of the NATO Parliamentary Assembly (between 2004 and 2006) and French Special Envoy to ITER negotiations (thermo-nuclear fusion experimental reactor, 2003-2005). Later on, he was French Special Representative for Afghanistan-Pakistan (2008-2009), Minister for Europe (2009-2010) and Foreign Trade Minister (2011-2012). He is the author of numerous books and articles in national and international politics. His latest publications : Une guerre sans fin, éditions du Cerf, Paris and a parliamentary report on the extraterritoriality of American laws and compliance, 2016.