A panel of young leaders from Hungary, Venezuela, Poland and South Sudan, who are on the front lines of fighting for real, sustainable democracy, will discuss what they have learned in their struggles and how we can make the forces for good governance more muscular.
Date: Wednesday, May 5, 2021
Time: 11am EST, 5pm CEST
See here for other time zones
---
ABOUT THE WEBINAR
Our world has long been divided between democracies and autocracies; between countries where government was of, by and for the people and countries where it was reserved for the few; between countries where the rights of both the majority and the minority were respected, and countries where very only few had any rights that actually mattered.
These distinctions have gotten fuzzy in recent years as some democratically elected presidents subverted the systems that brought them to power, as election losers seemed to also lose their right to be heard, as governments leveraged technology as well as crises to accumulate power and restrict citizen rights. Even countries without such dramatic shifts have seen a steady erosion of the social contract between leaders and citizens that have left many people feeling alienated, disregarded, and unrepresented.
Technology, which has the potential to make democracy more effective, has instead tended to accelerate its erosion. Or, rather, it has been misused and mis-regulated in ways that have arbitrarily enhanced the role of the state at the expense of the people, have encouraged extreme partisanship, have disseminated misinformation that corrupts civic (and civil) dialogue, and have made the forms of democratic governance seem increasingly irrelevant to large—especially young—segments of the body politic.
How can democracy be renewed? Indeed, how can it be saved from what seems now to be an ever faster decline into either autocracy on the one hand, or incompetence and irrelevance on the other? How to realize the positive power of technology to inform and convene?
What can we learn from countries like Venezuela where democracy has died, or Poland and Hungary where power is increasingly concentrated and minority rights ignored? And, what about Sudan, a country that even the UN says faces "staggering challenges" on its road towards democracy?
Join us for a webinar conversation with young leaders from each of these countries who are on the front lines of fighting for real, sustainable democracy.  What have they learned in their struggles that might apply to our own countries?  What can they learn from each other or from us?  How can we together make the forces for good governance more muscular?
Alan Stoga, Chairman of the Tällberg Foundation
---
ABOUT THE PANELISTS
The panel will be moderated by Alan Stoga, chairman of the Tällberg Foundation.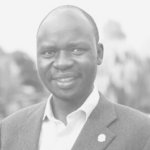 Peter Biar Ajak is a scholar, an activist, and a former political prisoner from South Sudan.
He is a Visiting Fellow at the Africa Center for Strategic Studies of the National Defense University. Previously, he was the In-Country Economist for the World Bank and a Senior Advisor to the Minister of National Security in the Office of the President. Peter founded and led several organizations, including South Sudan Wrestling Entertainment, Juba-based Center for Strategic Analyses and Research, and South Sudan Young Leaders Forum.
He is a 2015 Millennium Fellow at the Atlantic Council, 2016 Tutu Fellow at the African Leadership Institute, Fall 2020 Reagan-Fascell Democracy Fellow at the National Endowment for Democracy, and a 2021 Young Global Leader at the World Economic Forum. Peter received a BA in Economics from LaSalle University, Master of Public Administration in International Development from Harvard University's John F. Kennedy School of Government, and a PhD in Politics & International Studies from Cambridge University.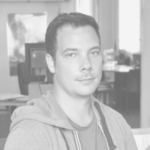 András Léderer is the Senior advocacy officer for the Hungarian Helsinki Committee.
He earned his MSc (in violence, conflict and development) at SOAS, London and his BSc (terrorism, conflict and security) in Aberystwyth and joined the Hungarian Helsinki Committee in September 2015. He writes the Hungarian Helsinki Committee's regular information updates on asylum for domestic and international audiences and is also working and managing projects of the refugee programme. András is also conducting human rights monitoring visits to reception centers and detention facilities. His PhD research focuses on the relationship of trauma caused by intractable conflicts and speech. He is an Alumni of Leaders Europe: Obama Foundation Fellowship (2021).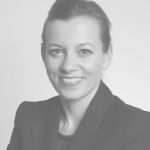 Zuzanna Rudzińska-Bluszcz is a human rights lawyer from Poland.
She was a 2020 candidate to the Office of the Commissioner for Human Rights in Poland, supported by over 1200 non-governmental organizations; between 2015-2021 was a head of strategic litigation in the Office of the Commissioner for Human Rights of Poland. On behalf of the Commissioner she litigated several groundbreaking cases regarding discrimination, freedom of expression and personal rights' protection. She has also been engaged in human rights advocacy before the United Nations and Council of Europe. She is an Alumni of Marshall Memorial Fellowship (2019) and Leaders Europe: Obama Foundation Fellowship (2021).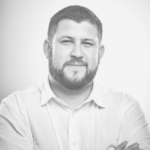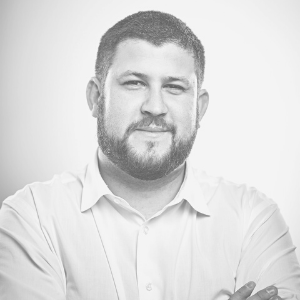 David Smolansky is the special envoy of the Organization of American States to address the Venezuelan Migration and Refugee Crisis.
He has visited more than 10 countries promoting policies to protect 5.5 million Venezuelans who have fled Maduro's regime.
He is a former mayor of El Hatillo, Caracas where he led a decrease of 80% of kidnappings and his administration was recognized internationally for its transparency.
Smolansky has been living in exile since 2017 after Maduro's regime ordered, illegally, his arrest for being one of the leaders who called and participated in non violent protests demanding guarantee of human rights and restoration of democracy.
---