The US elections are (almost) over. Now the United States and the world can look forward to a divided government, another Trump campaign, a supposedly resurgent Biden—and endless politicking. What does it all mean?
Watch the recorded post-election webinar with former Democratic Congressman and House Leader Dick Gephardt and political guru extraordinaire Scott Miller, both veterans of decades in American politics.
They were deeply engaged in the elections and will help us understand what happened, what didn't happen, and what it might mean for the next round of American power politics.
The webinar was recorded on November 17, 2022.
PANELISTS ON NOVEMBER 17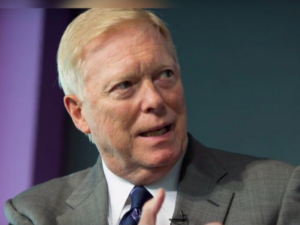 The Honorable Richard A. Gephardt
Richard Gephardt served for 28 years in the United States House of Representatives, from 1977 to 2005, representing Missouri's 3rd Congressional District. He served as House Democratic Leader for more than 14 years, as House Majority Leader from 1989 to 1995, and Minority Leader from 1995 to 2003. In his role as Leader, Mr. Gephardt emerged as one of the leading strategists of the Democratic Party's platform and chief architect to landmark reforms in healthcare, pensions, education, energy independence and trade policy.
Mr. Gephardt is President and CEO of Gephardt Government Affairs, serves on public and private sector boards of directors and is the founder of the Gephardt Institute for Civic and Community Engagement at Washington University in St. Louis. Widely known for his advocacy for international human rights, Mr. Gephardt served as Chairman of the National Endowment for Democracy, a private, nonprofit organization that endeavors to strengthen democratic institutions around the world through nongovernmental efforts, from 2009 to 2013.
During 2020, Mr. Gephardt actively worked to prevent an array of threats to the integrity of the election and transition through an organization he helped create: Keep our Republic. (https://keepourrepublic.com/)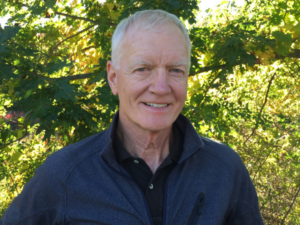 SCOTT MILLER
After graduating from Washington & Lee University, and a little under seven minutes in the American Football League, Scott Miller worked in advertising, first in Boston, then in New York where he became Creative Director of McCann-Erickson. At McCann his creative work won several Clio and Gold Lion awards – for clients like The Coca-Cola Company, Converse, Bike Athletics, Miller Brewing and Castrol Motor Oil.
In 1979 he founded Sawyer/Miller Group with David Sawyer. This pioneering strategic consulting group developed communications strategy for many political campaigns, corporations and institutions. Among Sawyer/Miller Group's clients: Corazon Aquino, Vaclav Havel, Coca-Cola, Microsoft, Miller Brewing, Geraldine Ferarro, Boris Yeltsin, Drexel Burnham Lambert, Kim Dae Jung, Goldman-Sachs, Apple Computer, Virgilio Barco, USA for Africa/Hands Across America, Lech Walesa and The Better World Foundation. Sawyer/Miller also advised over 40 U.S. candidates for Governor or Senator and several Presidential campaigns.
Steven Jobs of Apple Computer hired Scott in the 1980's. He asked for a strategy for their competition with IBM and Microsoft – based on the insurgent strategic principles Miller was developing and learning in politics. That work with Apple created the strategic foundation for Scott's Core Strategy Group.
Core's clients have included McDonalds, Verizon, CitiGroup, Microsoft, Coca-Cola, Google, News Corp., Johnson & Johnson, Highfields Capital, Gannett, World Wildlife Fund, Rio Tinto, Cox Communications, Women & Co., Pepsico, American Express, Merrill-Lynch, The Home Depot, Jefferies Group, The Walt Disney Company and our Special Operations Forces Command. For those clients Scott developed communications and competitive strategy, brand positioning and brand campaigns, speeches, leadership coaching and speech/interview prep, white papers, internal (inside/out) communications campaigns and insurgent strategy training for rising leaders.In 2012 Scott founded RealLeader.com with the late Pat Caddell and Bob Perkins, and in 2013 worked with First Lady Michelle Obama's "Partnership for a Healthier America" initiative. During the 2014 elections, he co-founded "WeNeedSmith.com" and "A Promise to America" – both reform-focused, non-partisan political movements.
Scott wrote "Building Brandwidth" with Sergio Zyman, former CMO of The Coca- Cola Company, "The Underdog Advantage" and "The Leadership Campaign" with David Morey and "One More Customer" with Fran Tarkenton, the Hall of Fame quarterback and serial entrepreneur.
Former Editor of the Times of London James Harding's book "Alpha Dogs" is based on Miller's work in politics. Scott is a member of the Council on Foreign Relations and is a Fellow of the Tallberg Foundation. He was included on several Who's Who lists over the years, before realizing the listing is basically a marketing scam. Nevertheless, to his great embarrassment, he bought one faux marble plaque.
Scott lives in Atlanta with his wife, Denise. Sons Tyler and Brett live and work in Brooklyn, New York.