"After all of these years of sanctions and containment…is it not time to stop wondering when the Islamic Republic is going to fall and instead think about how the Islamic Republic might change?" — Sanam Vakil 
"[Ayatollah Khamenei's] legacy will be: do not believe the Americans, do not negotiate with the Americans." — Sima Shine
Iran is one of the most important, least understood countries on the planet. Most important because of its size, history, resources, geography and potential status as a nuclear power. Least understood because of its form of government—a theocracy, married to a democracy that operates within sharply defined parameters—is unique in the 21st century. Moreover, Iran has stared down on-again, off-again pressure from the United States, most recently in the form of Donald Trump's policy of "maximum pressure" sanctions to force Iran to forego its status as one of the defining powers in the modern Middle East.
"In spite of all the difficulties, we must admit that Iran is surviving," says Sima Shine, of the Israeli Institute for National Security Studies. "The regime has learned how to handle the anger of the population…and how to make sure that, first of all, people are scared enough not to join into large demonstrations wherever they happen." That's no mean feat for a country where the economy has contracted for the past three years, where inflation is well above 30%, and where shortages of medicine and other essentials have made the pandemic even more deadly.
Sanam Vakil, a Middle East expert at London's Chatham House adds, "The regime has become more repressive and more resourceful in monitoring and pressuring Iranian society…'maximum pressure,' of course, is creating a sort of cultural solidarity. There's a bit of a rally around the flag effect taking place."
In a recent New Thinking for a New World Podcast, Shine and Vakil discussed current conditions in Iran, as well as the prospects for change when the country elects—Shine prefers "selects"—a new President in June and when the aging (81) Supreme Leader Ayatollah Khamenei eventually dies.
Spoiler alert: don't expect dramatic change. "Survival has somewhat emboldened the Iranian leadership…Most of the Iranian political establishment remains supportive of the Islamic Republic. They share a common interest in preserving and protecting the Islamic Republic." says Vakil. Shine draws the conclusion: "I believe that the Supreme Leader will not allow anyone that is a real reformist to be on the list" to be a candidate for Iran's next president.
That election, to be held in June, is important for several reasons. First, "conservatives really see this as an opportunity for them to take hold of the presidency after eight years of President Rouhani" according to Vakil. Shine agrees, saying, "if the people are able to choose from a list of the candidates, they usually will choose the less conservative one… So, at the end of the day, it will be a list of conservatives."
Second, Shine believes the regime will try to produce a high voter turnout to demonstrate "legitimacy…from the public." In her view, "the young generation, especially, and even others are really fed up with the regime and are fed up with all these tactics that the regime is using." Left to their own, relatively few people would vote, but "the regime is putting a lot of pressure on the population to vote. Sometimes they put a stamp on their ID and…when somebody is going to a new job it is required to show that he participated."
Third, both Shine and Vakil agree that the next president, who could serve for two terms (eight years), will likely play an important role in the selection of Khamenei's successor. The Supreme Leader, who serves for life and wields ultimate power, is chosen by the Assembly of Experts, religious leaders who are effectively chosen by the current Leader.  Of course, there has only been one transition—from Ayatollah Khomeini to Ayatollah Khamenei—but there is no reason to believe that the closely controlled system won't work when Khamenei dies.
Khamenei himself is likely shaping his succession. "I personally expect that Khamenei is looking for a candidate who is similar to himself in worldview, in ideology," says Vakil.  "One who's very committed to preserving the system as it is, not changing the system. That would very much ensure and sort of enshrine Khamenei's legacy as a protector of the Islamic Republic and of this sort of novel system of government."
Both analysts stress the importance of the Revolutionary Guards, the IGRC, to political stability and to the succession process. According to Shine, "It will be important institutionally for them to have as Leader, someone who will continue to support their position. [The IGRC includes] millions of people, and they are important in their role as the one institution who guarantees the regime."  But Vakil stresses that the IGRC is only one player in a selection process is all about consensus building: "Consensus will have to be developed among all of the institutions and all of the relevant members of the political elite. So, having the elected and unelected institutions monopolized by conservatives will help facilitate consensus more directly."
Shine agrees: "It's very difficult to predict the chances for someone who is a more reformist, or more liberal, or wants to change the system…The current regime thinks once you open a little bit, you cannot control [it]."  Nevertheless, she says, "Iran will be different after Khamenei. I don't know to say in what direction, but this leader that has never been out of the borders of Iran, he doesn't take any experience with the West, and is very religious and very conservative."
Vakil adds that Khamenei, who she describes as having grown as a leader during his more than 30 years in office, "has a very paranoid worldview that is deeply anti-American, deeply suspicious of Western intentions and Western objectives towards Iran. This, of course, has led Iran to pursue a resistance strategy in the region, has led Iran to also be quite repressive internally." And that view is deeply embedded among the political elite.
Would Iran attack its neighbors to rally domestic support? Shine thinks not, although she points out that Iran has military resources scattered throughout the region. "At the end of the day, Iran is stretched enough in Syria, in Iraq, and with the Houthis in Yemen. I think it's enough for Iran."
But, it comes back to U.S. sanctions. "Sanctions relief would move the Islamic Republic beyond survival and help Iran to meet some of its development goals, improve quality of life within the country. These matter for Khamenei's legacy and leadership, but also to address basic governance issues and rising levels of poverty," Vakil insists.
Her conclusion? "I think that any Iranian provocation in the region will be very much linked to the progression of talks with the United States and with Europe…[Iran] will be very willing to transfer pressure regionally to up the ante and show that it's willing to take risks as it has in the past."
All of it a formula for little change, and a dangerous future.
---
Let us know what YOU think and leave your comment below
Sima Shine and Dr. Sanam Vakil recently spoke with Alan Stoga as part of the Tällberg Foundation's "New Thinking for a New World" podcast series. Hear their whole conversation here or find us on a podcast platform of your choice  (Apple Podcast, Spotify, Acast, Stitcher, Libsyn, etc).
---
ABOUT OUR GUESTS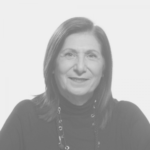 Sima Shine is currently the head of the Iran program at the Institute for National Security Studies (INSS). For most of her career, Ms. Shine served in the Israeli Intelligence Community. Her last position was Head of the Research & Evaluation Division of the Mossad (2003-2007).  In this capacity, she was in charge of the production of both daily and periodical evaluations on Middle Eastern and international issues, led security and intelligence dialogues with various counterparts in the international community, and was involved in political-military meetings with decision makers.
After her retirement from the Mossad, Shine served as Deputy Head of Strategic Affairs in Israel's National Security Council (2008-2009) and then (2009 -2016) served in the Ministry of Strategic Affairs, where she was responsible, inter alia, for the Iranian file and was deputy Director General.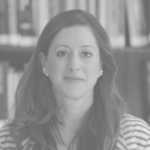 Dr. Sanam Vakil is the deputy director of the Middle East North Africa Programme, where she leads the Future Dynamics in the Gulf project and the Iran Forum.
Sanam's research focuses on regional security, Gulf geopolitics and on future trends in Iran's domestic and foreign policy. She follows wider Middle Eastern issues as a visiting fellow at the Hoover Institution at Stanford University, associated with the Working Group on Islamism and the International Order. She is also the James Anderson professorial lecturer in the Middle East Studies department at the Johns Hopkins School of Advanced International Studies (SAIS Europe) in Bologna, Italy.
Before these appointments, Sanam was an assistant professor of Middle East Studies at SAIS Washington. She served as a research associate at the Council on Foreign Relations also providing research analysis to the World Bank's Middle East and North Africa department.
Sanam is the author of Action and Reaction: Women and Politics in Iran (Bloomsbury 2013). She publishes analysis and comments for a variety of media and academic outlets.
Sanam received her BA in political science and history from Barnard College, Columbia University and her MA/PhD in international relations and international economics from Johns Hopkins University.