Did you miss the webinars? Here you can watch Part I and Part II
***
Part I was recorded on October 27 with speakers, Jakob Hallgren, the Director of the Swedish Institute of International Affairs and Ana Palacio the former Minister of Foreign Affairs of Spain.
***
Part II was recorded on November 3 with speakers, Laure Mandeville, senior reporter at Le Figaro, and Friedbert Pflüger, former German politician of the Christian Democratic Union (CDU).
***
How can Europe—the countries as well as the EU—cope with the unfolding economic, financial, social and political crisis? Is this an opportunity for "more Europe" or for circumstances that will produce less?
Will the Ukrainian war permanently reshape how Europeans think about Russia and about their own security? Specifically, as Europe realizes soft power needs hard power to be sustainable, what are the consequences?
Arguably, Europe has led the world in implementing energy policies to achieve Net Zero. The war has slowed implementation, but not the commitment. Is Europe prepared to double down on its climate commitments, even if many other countries fall behind—and, if so, how will Europe protect itself from (at least short run) competitiveness challenges?
***
PANELISTS ON NOVEMBER 3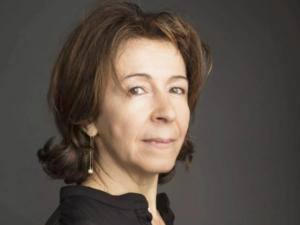 Laure Mandeville is a senior reporter at Le Figaro, in charge of a weekly page, Debates Around the World.
She was the chief US correspondent for Le Figaro in Washington from January 2009 to August 2016, covering US politics, US foreign policy, and American society. She joined the foreign desk of Le Figaro in 1989 to cover the end of communism and spent twenty years covering the post-Soviet world (Eastern Europe, Russia, Baltic countries, Caucasus, Ukraine, and Central Asia). She was a correspondent to Moscow from 1997 to 2000. She also covered Europe, Islam in Europe, and transatlantic relations. She is the author of The Russia Army: A Power in Tatters (1994, Ed n°01), The Russian Reconquest (Grasset, 2008), which received the Louis Pauwels Award and the Ailleurs Award in 2009, Who is really Donald Trump, Les Equateurs, 2016 and she just published The insurgents of the West, from Trump to Zemmour, L'Observatoire 2022. Her next book, a conversation with the Ukrainian philosopher Constantin Sigov, When Ukraine rises, Talent editions, will be out on the 9th of November. Mandeville is a non-resident fellow at the Atlantic Council and an adviser to the Editorial Board of Politique Internationale. She is a regular guest on LCI, C'est Politique, C'est à vous and BFMTV. She is a co-founder together with Jean Guillaume and Stéphanie de Tocqueville of the Tocqueville Conversations on Democracy, a transatlantic conference that was created in 2018 to address our common democratic crisis.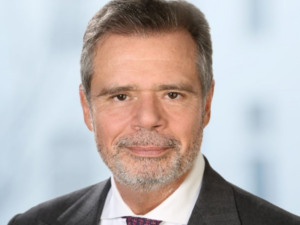 Friedbert Pflüger is a founding partner of Strategic Minds Company (SMC) and chairman of the Internet Economy Foundation (IE.F).
Managing Partner of Pfluger International GmbH, Berlin. The former press spokesman of the then German President, Richard von Weizsäcker, was a member of the German Bundestag from 1990 – 2006. In 1998 Pflüger became Chairman of the Bundestag Committee on EU Affairs and in 2005/2006 Parliamentary State Secretary to the Federal Minister of Defence. Pflüger is Senior Fellow (non-resident) of the Atlantic Council of the U.S. and Senior Advisor of the Global Gas Centre of the World Energy Council. He is a member of the foundation board of European netID.
***
PANELISTS ON OCTOBER 27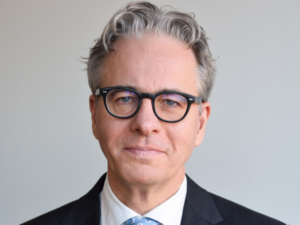 Jakob Hallgren is the Director of the Swedish Institute of International Affairs (Utrikespolitiska institutet, UI) since February 2022.
He was Sweden's Ambassador for Disarmament and Non-Proliferation from 2021 until early 2022. He served as Sweden's Ambassador to the Republic of Korea from 2018 to 2021. Before that he was Deputy Director of the Stockholm International Peace Research Institute (Sipri) from 2012 to 2018, during which time he was also a member of the Swedish Government's Delegation on Disarmament and International Law.
In earlier positions Jakob Hallgren has worked as the Head of the Swedish MFA's Division for Humanitarian and Conflict Issues. He has also undertaken assignments at the Swedish Permanent Mission in Geneva and the Swedish Embassy in Sarajevo as well as for the Swedish Armed Forces and for the Folke Bernadotte Academy. He has worked closely with the UN and the EU, and a variety of other organisations in the fields of security policy, mediation, peace building, security systems reform, disarmament, humanitarian affairs and disaster risk reduction.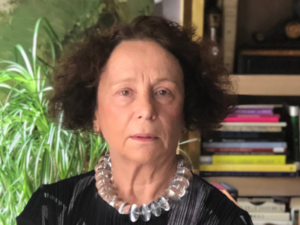 Ana Palacio is the former Minister of Foreign Affairs of Spain and international lawyer specializing in international and European Union law. From 1994 to 2002, she was a member of the European Parliament, where she chaired the Legal Affairs and Internal Market as well as the Citizens Rights, Justice and Home Affairs Committees. Ana Palacio served as Minister of Foreign Affairs of Spain (2002-2004) and was a member of the Spanish Parliament (2004-2006) where she chaired the Joint Committee of the two Houses for European Union Affairs. She has been Senior Vice-President and General Counsel of the World Bank Group and Secretary General of ICSID (2006-2008). Palacio has been a member of the Executive Committee and Senior Vice-President for International Affairs of AREVA (2008-2009) and served on the Council of State of Spain (2012-2018).