Listen to Philip Short discuss how Putin looks at the world, what turned him away from a partnership with the West, and the risk that his war could go nuclear.
***
As the Russian invasion of Ukraine ebbs and flows, the whole world is watching—and wondering. What does Putin want? How far will he go in his efforts to subjugate Ukraine? Does he have limits? Has he, as Angela Merkel said a few years ago, lost touch with reality? If so, then what?
By the time historians can answer those questions, it will be too late, certainly for thousands of Ukrainians and Russians, and conceivably for the rest of us. Meanwhile, one of the best places to find answers might be in a recently published biography, simply entitled PUTIN by Philip Short.
Short is a British journalist with a long career as a foreign correspondent in Moscow, Beijing and Washington for the BBC, The Economist and The Times of London. He is also an accomplished author, having written biographies of Mao, Pol Pot and Francois Mitterand.
Short recently joined the New Thinking for a New World podcast to discuss how Putin looks at the world, what turned him away from a partnership with the West, and the risk that his war could go nuclear. 
What do you think? Comment below.
Listen to the episode here or find the New Thininkg for a New World podcast on a platform of your choice (Apple podcast, Spotify, Stitcher, Google podcast, Youtube, etc).
ABOUT OUR GUEST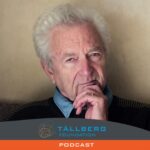 Philip Short was born in Bristol, England, in 1945 and was educated at Sherborne and Queens' College, Cambridge. He worked for the BBC for 30 years as a foreign correspondent, initially in Central and East Africa and then in Moscow, Beijing, Paris, Tokyo and Washington. He spent a year teaching comparative politics at the University of Iowa and in 2018-2019 was a visiting fellow at the Dickey Center for International Relations at Dartmouth College, New Hampshire. He lives with his wife and daughter in southern France. His first book, a life of the Malawi leader, Hastings Banda, was published in 1974. The Dragon and the Bear, a comparison between China after Mao and the Soviet Union after Stalin followed in 1982. His biography of Mao Zedong, widely regarded as the definitive account of the life of the Chinese leader, was published in the United States in 2000 and translated into a dozen languages, including Chinese and Russian. A revised edition incorporating new archival material, Mao:  The Man Who Made China, was published in London in 2017. His other books include The History of a Nightmare, a biography of the Khmer Rouge leader, Pol Pot; and A Study in Ambiguity, a life of the French President, François Mitterrand. He has spent the last eight years working on a life of Vladimir Putin, published by Penguin Random House in the UK and MacMillan in the US in July 2022.