What is actually being done about climate change?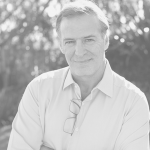 As the Rainforest Alliance's chief executive officer, Santiago Gowland oversees the organization's strategic, programmatic, financial, and operational leadership. Gowland has dedicated his career to driving organizational innovation and sustainability strategies for some of the world's leading brands and organizations, including The Nature Conservancy, Unilever, Nike, Inc., and The Estée Lauder Companies, Inc.
---
Searching for, "Climate change" on Google produces 1.1 billion results in less than a second. It seems almost everyone everywhere is talking about it, including the great and the good who are gathered in Glasgow at the UN's 26th Climate Change Conference. But what is actually being done?
The gap between rhetoric and action is critical. Action comes in two flavors: top-down policies that aim to decarbonize and bottom-up behaviors of ordinary people, communities, and companies.  In many ways, it's the latter where real change occurs.
Santiago Gowland, CEO of the Rainforest Alliance has spent years working with businesses, NGOs and citizens around the world to mitigate some of the biggest impacts of climate change.  Listen as he discusses urgent efforts to reverse the degradation of rainforests and to create truly sustainable supply chains that are good for people as well as for the planet
Let us know what you think and comment below.
Listen to the episode here or find us on a podcast platform of your choice, (Apple podcast, Spotify, Acast, Stitcher, YouTube, etc)