By any measure, Latin American democracy is in trouble. Will things get worse before they get better? Patricio Navia, Eduardo Amadeo, Sergio Guzmán, all think (and certainly hope) that democracy will survive in their countries and in their region.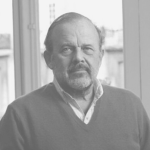 Eduardo Amadeo has served his country in many capacities, most recently (2015-19) as an elected member of the national Congress, representing Buenos Aires as a member of the Propuesta Republicana formed by President Macri. During his mandate he served as Chairman of the Finance Committee.
Previously, he was President of the Bank of the Province of Buenos Aires (1987-91), Secretary for Social Development of the Republic of Argentina (1994-98)  and Ambassador to the United States (2002-3).
In addition, he was deputy chief of the Cabinet of Ministers and spokesperson for President Eduardo Duhalde. As Secretary for the Prevention of Drug Addiction and Control of Drug Trafficking (1998), he implemented the first comprehensive statistical system for drug demand in the country. In 1994, he became a fellow at the Woodrow Wilson International Center for Scholars.
He was first elected to Congress in 1991, where he became president of the education committee and secured the approval of the federal education law and the law for superior education.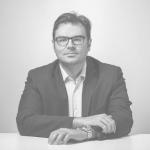 Sergio Guzmán is the Director of Colombia Risk Analysis. He provides commercial, security, and political risk analysis for the Andean region. His expertise is in the Colombian conflict, the resolution of international conflicts, and international development. Before joining Colombia Risk Analysis, Sergio was the principal analyst for Colombia, Bolivia, and Suriname at Control Risks where he was an international consultant in political and security risks.
Sergio holds a Master's degree in International Economics and International Relations from the School of Advanced International Studies at Johns Hopkins University. His native language is Spanish, he is fluent in English and is proficient in Portuguese. Sergio has spoken at numerous regional and international conferences on issues of political economy, finance, anti-corruption, and international relations.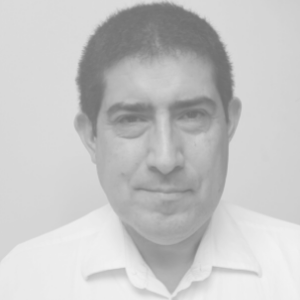 Patricio Navia is a full professor of political science at Universidad Diego Portales in Chile and a clinical professor of liberal studies at New York University. He is also affiliated to the Center for Latin American and Caribbean Studies at NYU. He holds a Ph.D. in Politics from NYU and an M.A. in political science from the University of Chicago. He regularly writes on elections, public opinion, political parties, legislatures and democratization in Chile and other Latin American countries. He is a regular columnist at the Americas Quarterly and El Libero (Chile).
---
"So to a large extent, democracy, it's a pleasure that only the wealthy can afford to have. For the poor, satisfying the immediate needs might be way more important than democracy."
— Patricio Navia
"I think that democracy it's not at risk, but probably violence could be around the corner. It does not mean that because there's going to be violence, democracy will die."
— Eduardo Amadeo
"I think a lot of the people, a lot of the young people particularly, feel frustrated with the system, feel frustrated with the system that the previous generation left them … They feel upset that there's corruption, that there's infrastructure deficiencies, that there's education deficiencies, and they need positive routes to channel that energy in terms of democracy."
— Sergio Guzmán
By any measure, Latin American democracy is in trouble. From Mexico to Argentina—and most of the countries in between—there has been an accelerating erosion of both the forms and realities of representative democracy. Is the witches' brew of the pandemic, underperforming economies, weak rule of law, and structural inequalities more than democracy can bear? Will things get worse before they get better?
Our guests on this week's New Thinking for a New World podcast have some answers. Patricio Navia, Chilean political scientist and academic; Eduardo Amadeo, Argentine economist and politician; Sergio Guzmán, Colombian political risk analyst and commentator all think (and certainly hope) that democracy will survive in their countries and in their region.
Let us know what YOU think and comment on the podcast below.
Click on the button to listen to the episode or find us on a podcast platform of your choice, (Apple podcast, Spotify, Acast, Stitcher, Libsyn, YouTube, etc).
---