Samah Salman, a Sudanese businesswoman and civil society leader shares her insights on the situation and efforts for peace.
Sudan is at war with itself. The revolution that drove Omar al-Bashir from office after 30 years has produced coups, conflict and military rule rather than peace, democracy and prosperity. Today two generals—Abdel Fattah al-Burhan of the Sudanese Army and Mohamed Hamdan Dagalo of the Rapid Support Forces—are locked in mortal combat for control. The price of their rivalry is enormous: hundreds dead, millions displaced internally and across borders, spreading hunger and disease, and a crushed economy.
The tragedy of Sudan is compounded by the risk of broader conflict in the Horn of Africa, which abounds with deep-seated conflicts and tensions. There is a real possibility of a regional war, stoked by outside powers, which would have consequences far beyond Khartoum. So far the diplomats have failed to find even a temporary solution.
Unraveling all this is complicated, so in this episode of New Thinking for a New World, we turn to Samah Salman, a Sudanese businesswoman and civil society leader. At the moment she is in Washington D.C. trying to help her country find peace.
TELL US WHAT YOU THINK IN THE COMMENT SECTION: Should the United Nations or a group of like-minded countries force the warring Sudanese armies to stop fighting, even if it means collective military action?
***
Listen to the episode here or find the New Thinking for a New World podcast on a platform of your choice (Apple podcast, Spotify, Stitcher, Google podcast, Youtube, etc).
---
ABOUT OUR GUEST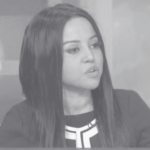 Samah Salman is an executive leader in Sudan's private sector with corporate experience in its largest conglomerates with businesses in renewable energy, agriculture, food processing, food security, livestock, oil and gas and telecom industries, with combined $2B in revenues. She also has experience in infrastructure projects (ports, roads, railway) in the East African corridor. She has lived and worked in the US, Italy, London, Dubai and Sudan.
Samah has led the planning, development, funding proposals and implementation of large projects in Africa's private sector. This has included strategic partnerships with government ministries, various DFIs and funds such as the African Development Bank, IFC (World Bank), Green Climate Fund as well as multiple UN agencies. She has also consulted for private equity firms across the Middle East and Africa to help strengthen their portfolio companies. She sits on various advisory boards.
Samah has led social innovation initiatives to address humanitarian challenges in the areas of food security, climate change and renewable energy in Sudan, which is one of the most fragility, violence and conflict-affected countries on the globe. She drove the 'bottom of the pyramid' innovations program to ensure that hyper inflation in Sudan would not drive more families to hunger. She was responsible for her company's corporate venture capital and philanthropy arm that helped to provide early-stage financing to social innovation start-ups in the areas of healthcare, mental health, medtech, agtech and arts and culture. She is currently leading an emergency working group to find innovative ways of addressing the humanitarian crisis created by the newly emergent war in Sudan.
Samah is a graduate of the Wharton School, University of Pennsylvania, with a degree in Finance and Management. She has won multiple awards and is also a Tutu African Leadership Fellow with the AFLI and University of Oxford. Samah is also the founding President of a civil society organization, USESA, established to support the democratic transition of Sudan.