The Tällberg network is global, cutting across borders as well as barriers. Our participants share a worldview that what Bo Ekman used to call "principled pragmatism" is essential to their efforts to make the world a better place, and are deeply committed to the "fierce urgency of now." Here is our initial compilation of a few developments from across the network.
---
Jared Genser, International Human Rights Lawyer, Celebrates the Release of Two Clients Illegally Imprisoned in Nicaragua
Felix Maradiaga and Juan Sebastian Chamorro, two of Genser's pro bono clients, were of the 222 political prisoners released from Nicaragua on February 9. The former presidential candidates were illegally imprisoned in Nicaragua and are now in the United States.
Genser warns that this release does not mean Ortega is changing course; he remains a dictator who acts with impunity. Given Ortega's conviction and imprisonment of Catholic Bishop Monsignor Rolando Alvarez, Genser declared that Ortega "completely destroyed his gesture of liberation. What it does is remind us of his weakness and who he really is." Nevertheless, Genser believes that there is potential for these "extraordinary people to work together in the coming weeks and months to build a common platform to advance the democratization of Nicaragua."
---
Rafael Yuste & Werner Herzog's Theater of Thought
Rafael Yuste's exploration of the ethical consequences of neurotechnology and artificial intelligence has been translated into a documentary film by acclaimed director and screenwriter, Werner Herzog.
Theater of Thought dives into the human brain and neurotechnology. Rafael Yuste, co-founder of The NeuroRights Foundation with Jared Genser, reached out to Herzog about creating the documentary; Herzog's film explores the implications of advancements in neurotechnology, the benefits as well as the risks. The film aims to "raise awareness about the human rights and ethical implications of neurotechnology," which is a key goal of The NeuroRights Foundation.
Critically acclaimed, Theater of Thought was featured at the Toronto Film Festival and the Telluride Film Festival. View the trailer, and an interview with Herzog.
---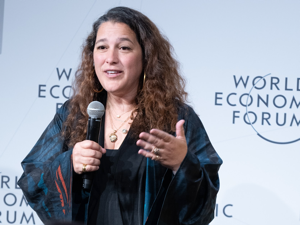 Glasswing received $36M Grant
Glasswing, an organization that fights poverty and violence in Central America and founded by Celina de Sola, was awarded a $36 million grant by The Howard G. Buffett Foundation. The donation will support the Central American Youth Service Corps, a program that builds hope and harnesses the power of youth to administer change in their communities. This initiative is part of Glasswing's reach and expansion into ten additional countries, benefitting over 1.5 million people.
Additionally, Celina de Sola was honored at the 2023 World Economic Forum Annual Meeting at Davos as one of sixteen outstanding social innovators for 2023.
---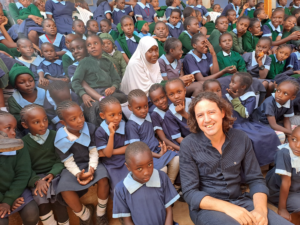 A Ball for All Receives Its Largest Donation
Elias Mastoras, founder of A Ball for All that designed and distributes audible soccer balls for visually impaired children, received its largest donation to date from the Lions Club International Foundation (LCIF) at a ceremony at the United Nations office in Nairobi. The donation will allow 750 pupils with visual impairment in the largest blind school of East Africa to play football. LCIF also provided over 100 canes, Braille machinery, and other materials to allow students greater accessibility and comfort.
Elias' blind football will be featured in the Paris 2024 Paralympic Games and at the Los Angeles 2028 Paralympic Games.
---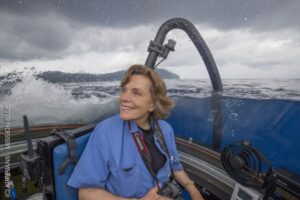 Two new 'Hope Spots' Recognized by Mission Blue 
Sylvia Earle, pioneering oceanographer and marine biologist, announced Mission Blue's two newest Hope Spots, areas that she hopes will be permanently protected. The two–one the Greater Skellig Coast of Ireland and the second in the East Antarctic—are described in a video announcement here.
Dr. Earle also christened her namesake ship that was commissioned in partnership with Aurora Expeditions and launched on its maiden voyage in December. The Sylvia Earle is a purpose-built ship and will operate nine voyages in Antarctica this season before heading to Costa Rica and the Panama Canal in April 2023.
---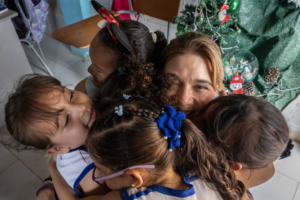 Comparte Por Una Vida (CPUV) Recognized by USAID and Simón Bolívar University of Colombia
Lala Lovera, Executive Director of CPUV Colombia, reported that USAID's Healthy Communities Program and Simón Bolívar University of Colombia will feature the model as a case study in the book, Heroes and Heroines of the COVID-19 Pandemic in Colombia. Lovera said that CPUV will continue to fight for the rights of migrant and host communities throughout Colombia as well as support efforts to reduce inequality. Seed funding for the "Stay in School" was provided by the Tinker Foundation in June 2020.
---