The beating heart—never mind the conscience—of the Tällberg-SNF-Eliasson Global Leadership Prize process is the jury. The jury members themselves are global leaders, coming from a variety of countries, backgrounds, occupations and cultures.
"When we recruit jurors we are looking for people who are fundamentally global in worldview and outlook," said Alan Stoga, Tällberg's chairman. "We want people who themselves are leaders, who bring dramatically different perspectives and experiences to the jury room, and who are driven by the urgency of our moment in history. The 2022 jury fits that bill."
The jury, who will ultimately select the Prize winners, includes:
Shahidul Alam, Bangladeshi photographer and activist
Vishakha Desai, Indian-American academic and scholar
Pashtana Durrani, Afghan social entrepreneur
Gouri Mirpuri , social entrepreneur, Singapore
Fiorenzo Omenetto, professor, biomaterials scientist, entrepreneur, Italy & US
Alejandro Santo Domingo, business leader, Colombia & U.S.
Celina de Sola, Salvadoran human rights worker
Alan Stoga, Tällberg Foundation chairman, U.S.
Stelios Vassilakis, philanthropist & classicist, U.S. & Greece
Carole Wainaina, public & private sector business executive, Kenya
The role of the jurors is critical: they are the ones who distill the many thousands of amazing nominations down to seven winners–-two in the established leader category and up to five in the emerging leader category–-who are dynamic, innovative and courageous, and whose work is rooted in universal values and is global at least in aspiration or potential application.
Each juror brings her own perspectives and criteria to the amorphous question of what is a great global leader. For example, Carole Wainaina is looking for "new elements of leadership, different from those of the 20th century, given the complexities of the challenges humanity is facing." For his part, Shahidul Alam seeks, "a leader who opens windows for others and leads by example. Someone who prioritizes the benefit of the collective before the benefit of the self, and can motivate others to act accordingly."
In fact, each Tällberg-SNF-Eliasson Prize jury effectively defines its own answer to "what is great global leadership today?" through the people it honors.
The core part of the jury's work is conducted over several days in August. They work intensively to understand the accomplishments, ambitions, possibilities and potential of the best nominations that have been submitted, already vetted by a pre-jury. "The jury process of examination, debate, and secret voting amounts to a kind of post-graduate workshop in leadership. Everyone contributes; everyone learns. And everyone takes away new insights," according to Tom Cummings—himself an expert in leadership and effective organizations who serves as Jury Secretary.
However, the selections are only as good as the nominations. Tällberg-SNF-Eliasson Global Leaders are nominated at large by anyone anywhere—except for the jury. The nominating process is now open through April 30th. Winners will be announced in November and honored in December.
"Over the years, our juries have had the challenge of selecting amazing global leaders from huge numbers of fabulous nominations," said Stoga. "It's a difficult, scary world, making this year's challenge even greater."
NOMINATE A GREAT LEADER
---
You are invited to nominate an innovative, risk-taking, ethical candidate for a chance to win one of our leadership prizes through April 30. Prize winners may be nominated by anyone, anywhere.
LEAD SUPPORTER
---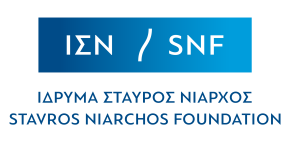 The Stavros Niarchos Foundation (SNF) is one of the world's leading private, international philanthropic organizations, making grants to nonprofit organizations in the areas of arts and culture, education, health and sports, and social welfare. SNF funds organizations and projects worldwide that aim to achieve a broad, lasting, and positive impact for society at large, and exhibit strong leadership and sound management. The Foundation also supports projects that facilitate the formation of public-private partnerships as an effective means for serving public welfare.
Since 1996, the Foundation has committed more than $3.3 billion through over 5,100 grants to nonprofit organizations in more than 135 countries around the world.